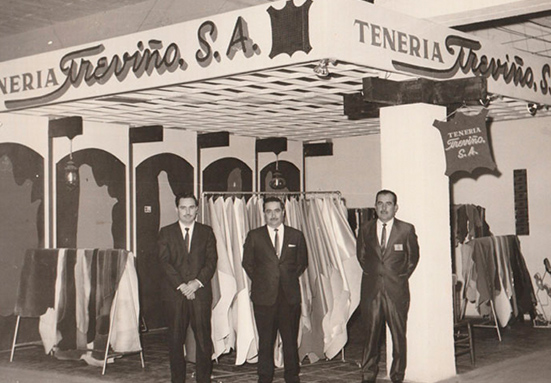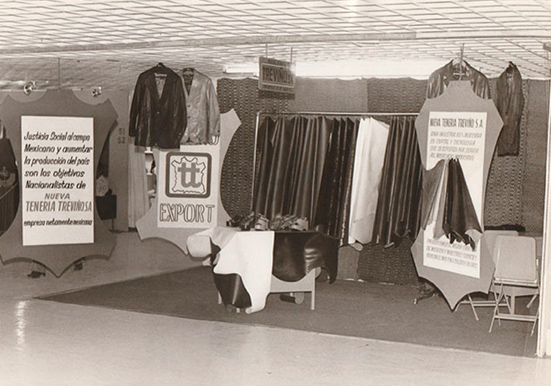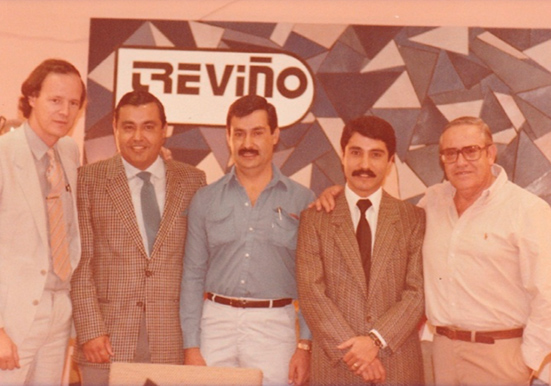 It all started in 1935 in San Nicolás de los Garza, Nuevo León, when Don Manuel Treviño Garza learned the tannery trade. As time went by, his son Don Leonelo perfected this trade and in 1959 he founded, together with his brother Jesús, the Treviño tannery, located in the center of the municipality of San Nicolás. The Treviño tannery is a family business and has successfully specialized in this industrial activity for more than 80 years. Its most important growth occurred in 1975 when it expanded its production capacity by installing a new plant in the municipality of El Carmen, Nuevo León, which to this day continues to be the home of our company.
See politics
Our history

Start of Curtidos Treviño

Don Manuel Treviño Garza begins in the office
of the Tannery in Tenerías González.

Our history

Curtidos Treviño comes into being

Curtidos Treviño Foundation by Don Leonelo Treviño Botello
and his brother Jesús Treviño Botello.

Our history

CT to Europe

The export of skins to the US and European countries begins;
and the sons of Don Leonelo Treviño Botello join the company.

Our history

Expansion

CT expands its production capacity at its new plant in El Carmen, N. L.,
gets involved in the clothing industry and branches are opened in León,
Guadalajara and Mexico City.

Our history

New Market

Leather begins to be sold on the furniture industry.

Our history

Certification

Leather begins to be sold for the automotive industry
and we are certified in ISO Management Systems (formerly QS).

Our history

New factory

New investment and opening of our cutting workshop.

Our history

Civic medal

We obtain the medal for civic merit ``Diego de Villarreal``
recognized for the contribution to the benefit of the community.

Our history

New machinery

New machinery is acquired to expand capacity
of production in the cutting workshop.

Our history

1st place

At the annual Quality Circles event of all suppliers of automotive
parts of the Japanese group TAKATA.

Our history

New technologies

Technological renovation and opening of another factory in
partnership with Chinese and Italian businessmen.

Our history

2020 Certifications and ESR

We obtained ISO 14001 certification, ISO / IEC 17025 certification
and the ESR (Socially Responsible Company) Distinctive, awarded by CEMEFI.
We are sustainable
We recognize that, in order to be a successful Enterprise in the long term, it is essential to care of our environment, our economy and above all, our society.
We wish to be a sustainable and socially responsible Enterprise. Our actions will always consider our sustainability commitments.
Everyone returns home safe, every day
We work individually and as a group to achieve a respectful attitude to all risks around us fromeveryone.
Working safely is up to everyone.
We want zero accidents in the company. We are aware that there are risks and, consequently, we are careful when carrying out our work, making sure we don't endanger any of our peers.
We encourage each other
We are a united and engaged team. We collaborate freely, communicate openly and celebrate everyone's achievements and successes.
Always thinking beyond our roles and departments considering how our actions affect others, and aligning to what is best for all the company
Finding the best option
We take what is already working and explore new ways of doing it better.
We hace an open mind, interested in exploring. We learn from our mistakes and are motivated to creating innovation.
Making possible, the impossible
We are a company established on great ideas and even greater achievements.
We face challenges and overcome obstacles to generate new experiences that few dream as something possible.
It can't be done´' We will make it happen!
Acting agile and decidedly
We are empowered to taking intelligent risks that generate a true impact.
We seek perspectives outside our mastery area in order to create more efficient solutions.
We don't expect to be told what to do. By contrast, we make timely decisions trusting our ability to advance with purpose.
Thrill our clients
Providing exceptional experiences to our clients is a high priority.
We strive to be one step forward, developing products they won't want to live without.
We listen then apply our technical knowledge and tenacity to thrill them at all times, today and tomorrow.
Other capabilities
More than just leather
Not only do we offer a leather solution, but also count with other technologies that allow us to help our clients receive products with greater added value:
Laser cut and CNC
Perforation and Lamination
Embossing and Emboidery
Sewing
Wrapping and Assembly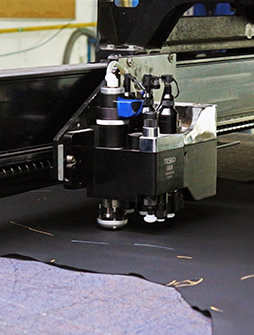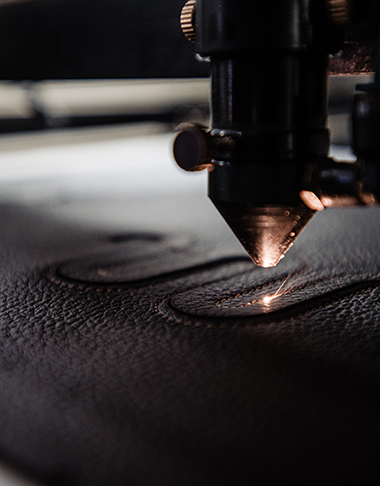 About Us
Worldwide Presence
Our sales offices are located in Detroit, Michigan and Munich, Germany.
We have customer service facilities in Mexico, the United States, and Germany, and production plants in Mexico, Germany and China.
Mexico 
Chihuahua, Chih.
Guadalajara, Jal. 
León, Gto.
San Nicolás de los Garza, N.L. 
Mexico City.
Saltillo, Coah.
United States
Dallas/Forth Worth, Tx.
Detroit
Germany
Munich
China
Zhongshan